We are a white-listed service provider...
Much of what we deliver is business sensitive. Our clients trust it stays that way, that's why we're family-style close with those we do business with. Trust is a big deal.
A WEBSITE ON ITS OWN WON'T DELIVER
Much like putting a fishing hook out into the ocean your website needs the right bait for your fish. Unlock that ability to receive a return through transparent analytics.
We will show you! As well as provide:
A lot of what we do comes via referral. Here is why: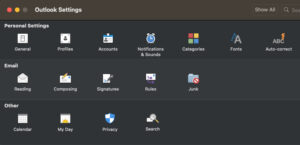 Microsoft Outlook is a popular email client that is used by millions of people around the world. However, there are some instances where Outlook may stop receiving emails from Google accounts. This can be a frustrating problem, but it is usually easy to fix. One common solution is to remove and re-add the Google account…