Schematic diagrams for the Solomon SL-20 solder station. Two versions, roughly the same thing.
Note on the first one below there is in red a 3.3k resistor from rail to the output of the temperature sensor comparator – this isn't on the version I have and could be an error in the diagram.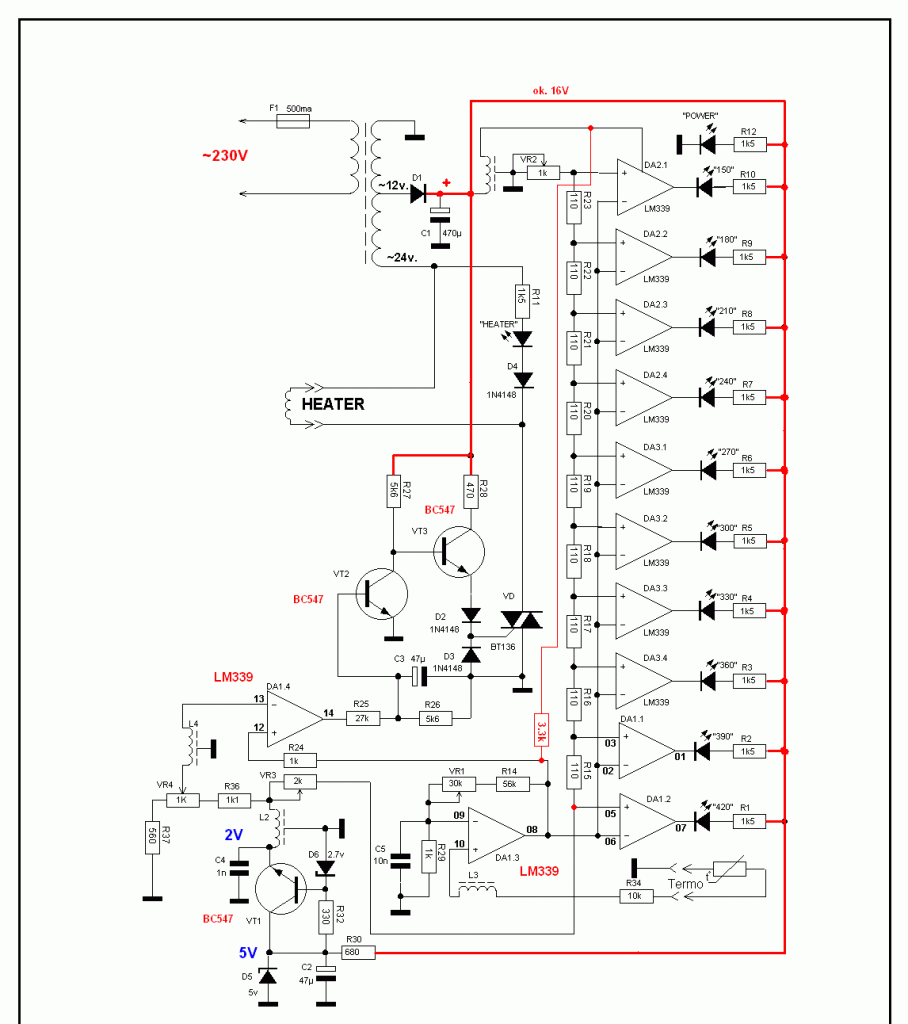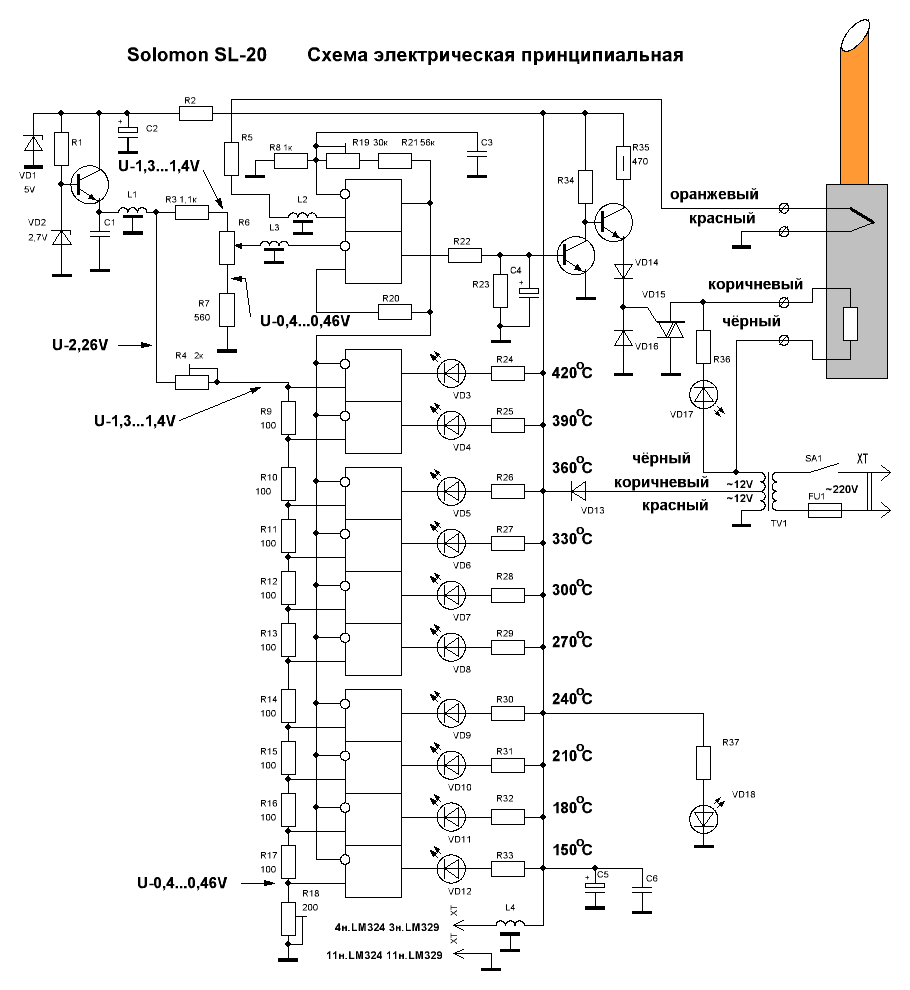 Got a question? Want to know more?